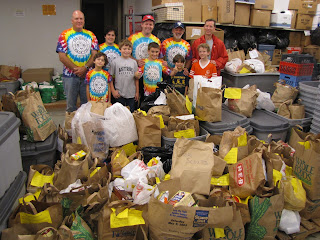 The Christian Community Service Center (CCSC) is an award-winning, community-based non-profit organization serving the inner city Houston community. We were incorporated in 1980 and since that time CCSC has grown to encompass a coalition of 41 churches united in service. Thanks to over 1,700 volunteers, CCSC currently offers services through the following outreach programs: Emergency Services - Central, Emergency Services - Southwest, JobNet, Martha's Way, Jingle Bell Express, Back To School, The Louise J. Moran Vision Care Program and the Sunshine Resale Shop.
Our Mission
The mission of the Christian Community Service Center (CCSC) is to serve the poor, hungry, disabled, and otherwise needy while respecting their religious, ethnic or cultural differences.
CCSC was created out of faith, and founded in the belief that we are called to help all God's children heart to heart and hand in hand.