Artist Alex Schwenke Designs Note Cards to Benefit Local Nonprofits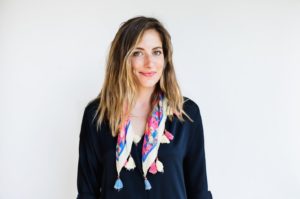 These days we are all cultivating ways to stay in touch with friends and family while staying safe, artist Alex Schwenke's "Shop For A Cause" collection of customizable stationery with original watercolor designs can help you send your love from a distance while also helping local nonprofits.
Schwenke is the owner of MESH by Alex, a specialty invitation and stationery business offering fully branded, uniquely personal wedding paper, invitations, stationery and business cards. The idea for "Shop For A Cause" came when her family was trying to find ways to help others during COVID-19.
"My family and I were sitting in the backyard, six feet apart, asking what can we do? We are more separated physically than ever before and are finding new, or sometimes old, ways of staying connected," Schwenke said. "Throughout time, people have touched others with their written words on beautiful paper. The project seemed like a natural extension of my custom wedding business."
Another natural extension of the Schwenke family, and its passions, are the four nonprofits chosen to benefit from the "Shop For A Cause" stationery collection: Christian Community Service Center (CCSC), where Alex's father, Ken, is a longtime volunteer in the food pantry; Rec Room Arts; reVision, and the Houston Humane Society.
"Each of the four cards are linked with Houston-based nonprofits that are important to our family," Schwenke said. The Jo March card benefits CCSC. "My dad has continued to volunteer at CCSC through this pandemic and shared with us how there is a greater need for help during this time.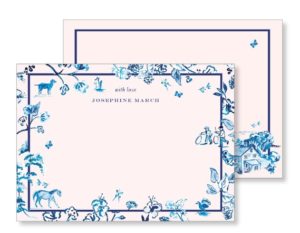 "Alex's "Shop For A Cause" collection is a lovely way to connect with others," said CCSC's Executive Director Michelle Shonbeck. "The Schwenke family are long-time supporters of CCSC and we are appreciative of this latest and beautiful way of helping us to help others."
"I feel the need to pay it forward, and this is a way to do what I love while helping others in need," Schwenke said. "Think of someone special and imagine their smile when they open the mailbox and find the gift of your words."
To "Shop For A Cause" visit the MESH by Alex website at www.meshbyalex.com/